Institute of Massage and Sports Therapy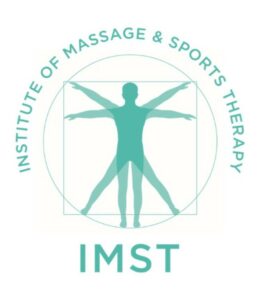 Course types available
CPD, Job Skills and CPD, Part Time and Evening, Weekend
Courses offered in following subject areas;
Education, Fitness and Health, Sports Massage, Sports Therapy
Courses offered in following locations;
Clare, County Galway, Galway, Galway City, Kilkenny, Limerick, Limerick City, Tipperary
Courses available
ITEC Level 3 Diploma in Sports Massage.
ITEC Level 4 Sports Injury Therapy Certificate
ITEC Sports Equipment Diploma
Kinesio Taping Workshop 24th May 2020… LIMERICK
CORE REHAB WORKSHOP
Dry Needling CPD ..August 2020.
Sports Taping and Strapping….Feb 2020.
ONLY AT IMST!: NEW ITEC LEVEL 5 SPORTS MASSAGE
PITCHSIDE FIRST AID and DEFIBRILLATOR COURSE
SPORTS CUPPING THERAPY WORKSHOP..June 2020!
Enquiry Form