Institute of Massage and Sports Therapy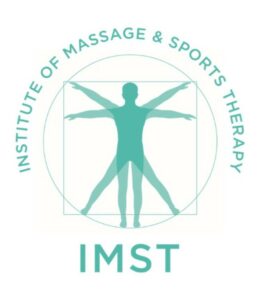 Course types available
CPD, Job Skills and CPD, Part Time and Evening, Weekend
Courses offered in following subject areas;
Education, Fitness and Health, Sports Massage, Sports Therapy
Courses offered in following locations;
Clare, County Galway, Galway, Galway City, Kilkenny, Limerick, Limerick City, Tipperary
Courses available
Final Places!! ITEC Level 3 Diploma in Sports Massage.
ITEC Level 4 Sports Injury Therapy Certificate
ITEC Sports Equipment Diploma
Kinesio Taping Workshop 8th June 2019… LIMERICK
CORE REHAB WORKSHOP
Dry Needling August 2019..NEW DATES!
Sports Taping and Strapping.
ONLY AT IMST!: NEW ITEC LEVEL 5 SPORTS MASSAGE
PITCHSIDE FIRST AID and DEFIBRILLATOR COURSE
SPORTS CUPPING THERAPY WORKSHOP..June 2019.
Enquiry Form